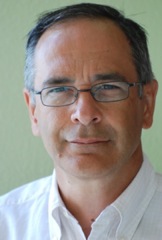 The Aqueous Process Engineering and Chemistry Group (APEC) was established
at the University of Toronto's Department of Chemical Engineering and Applied Chemistry in 1992
under the leadership of Professor Vladimiros G. Papangelakis.
Mission Statement
Our group focuses on developing novel sustainable processes and environmentally responsible solutions for the metals/minerals industry by studying the fundamentals of aqueous industrial processes.
Core Values
Our research approaches include:
Thorough study of the underlying chemistry of the process under investigation and precision in design and conduct of experimental work while maintaining close connection between theoretical and practical aspects;
Highest standards of reporting research results;
Respect for deadlines.
Main Areas of Research
Industrial water chemistry;
Hydrometallurgy and bio-hydrometallurgy;
Chemical modeling of electrolyte systems via OLI™ software;
Scale abatement in industrial reactors;
Focus metals: nickel, cobalt, gold, calcium, magnesium, rare earths (lanthanides);
Recycling and cleaning of inorganic wastes;
Development of industrial sensors for acid and redox monitoring at low and high temperature.
For a more in-depth look at our research interests and achievements, please consult the "Projects" page.