News
12/2012: Winter 2012 Outing.
10/25/2012 Prof. Chin gave a talk on "Catalytic Consequences of Chemisorbed Oxygen Atoms for Natural Gas Conversion on Group VIII Metal Clusters" at the 61st Canadian Chemical Engineering Conference, Oct 25th, 17:20 PM Chemical Kinetics and Reaction Engineering 1.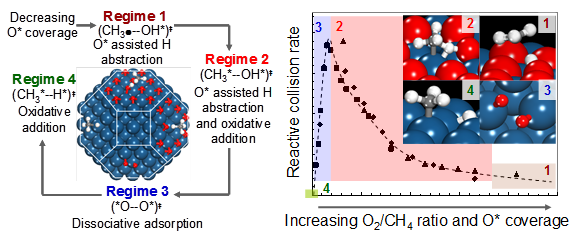 10/2012: Peng Cheng Wang has arrived!
9/2012: Summer 2012 Outing.
9/2012: Atif Vaniyambadi and Marty Tzolov have started their fourth year research projects in the lab!
9/2012: Petar Lachkov, Shelly Liu, and Jing Ma have arrived!
7/2012: Jun Li has arrived!
5/2012: Kai Ling Phon and Peter Zhao have graduated, Congratulations!
12/2011: Holiday on Ice 2011.
10/2011: Weifeng Tu, a visiting scholar from China has arrived!
9/18/2011: Group meetings have begun!
1/30/2012: We welcome our first visitor for the year – Prof. Lars Grabow from the Department of Chemical and Biomolecular Engineering at the University of Houston, Texas, will give a seminar on Feb 16 at 11 am, WB 215 on "Catalysts for the Synthesis of Liquid Fuels and Useful Chemicals through Computational Screening."
9/18/2011: Group meeting has begun last week!
9/18/2011: Our newly renovated lab in bright colors is ready to move in.
9/1/2011: Beck Meisenheimer, Fan Lin, Kai Ling Phon, and Peter Zhao have arrived and are working hard in the lab.
8/17/2011: Beck Meisenheimer has been awarded the 2011-2012 Colin Hahnemann Bayley Fellowship in Chemical Engineering. Congratulations!
6/13/2011: 2011 Cross Canada Lecturer, Prof. Enrique Iglesia, giving a talk on "Nanostructures and Nanospaces in Catalysis" June 13, UofT.
5/1/2011: Cathy Chin has arrived at UofT!
We are looking for outstanding undergraduates, MS and PhD students to join our team, starting in the Fall 2011.