Principal Investigator
Elizabeth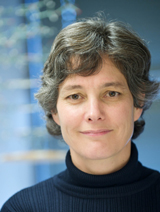 A. Edwards, B.Eng., M.Eng. (McGill), Ph.D.(Stanford), P.Eng.
Professor, Dept. of Chemical Engineering and Applied Chemistry, University of Toronto
Director, BioZone
Education
Ph.D. Environmental Engineering and Science (1993) Stanford University, California
M.Eng., Chemical Engineering (1985) McGill University, Montreal
B. Eng., Chemical Engineering (1983) McGill University, Montreal
Project websites:  BEEM, BioZone, INTEGRATE
Contact info
Telephone: 416-946-3506 (office)
Facsimile: 416-978-8605
Email: elizabeth.edwards@utoronto.ca
Graduate students
 Zahra Choolaei, Ph.D. Student
Zahra is working on inding new enzymes that improve the digestibility of pulp and paper wastewater. This is done by purifying new microbial hydrolytic enzymes and screening them for improved digestibility of biosludge. She works under the supervision of Alexander Yakunin and Elizabeth Edwards.
Nigel Guilford, Ph.D. Student
Nigel brings a wealth of experience in the commercial deployment of environmental technology to BioZone, especially in the area of waste management. He has joined Elizabeth Edwards' research group to work on the optimization of a novel two-stage process for the anaerobic digestion of organic waste from residential, commercial and industrial sources. The principal objectives are to accelerate the reaction rate, maximize biogas production, assess performance with different feedstocks, stabilize by-products and increase versatility.
Mahbod Hajighasemi, Ph.D. Student (Co-supervised with Alexander Yakunin)
Mahbod's research focuses on enzymatic degradation of bio-plastics including Poly Lactic Acid, Poly Hydroxybutyrate and their co-polymers. Bio-plastics from renewable sources are green alternatives to current petroleum-derived plastics. Under the supervision of Elizabeth Edwards and Alexander Yakunin, Mahbod performs functional screening of different metagenomic libraries as well as several purified proteins to identify new enzymes capable of depolymerizing bio-plastics. Heterologous expression, molecular and biochemical characterization as well as enzyme-polymer interactions, degradation intermediates and, finally, recycling processes are also part of his research.
 Xian Meng (Sam) Huang, Master's Student (Co-supervised with Grant Allen)
Sam is co-supervised by Grant Allen and Elizabeth Edwards. His work focuses on anaerobic digestion of pulp and paper mill biosludge and the testing of a continuous reactor for biosludge treatment.
 Luz Adriana Puentes Jacome, Ph.D. Student
Luz is part of Elizabeth Edwards' bioremediation research group and is investigating some of the challenges and inhibitions faced by dechlorinating microbial communities such as KB-1 at field sites. These include low pH conditions, the presence of co-contaminants, and the addition of zero-valent iron, which is also intended to promote dehalogentation of VOCs in groundwater, along with emulsifying agents.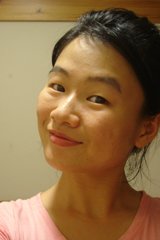 Fei Luo, Ph.D. Student
Investigating anaerobic benzene biodegradation, including mechanisms of degradation and the properties of the involved microbial consortium.
 Olivia Molenda, Ph.D. Student
Olivia is characterizing reductive dehalogenase enzymes from mixed microbial cultures used for bioremediation. Her research is focused on substrate characterization using Blue-native PAGE and protein purification for structural characterization. She works under the supervision of Elizabeth Edwards.
Po Hsiang Wang, Ph.D. Student
Po Hsiang is part of the Edwards research group. He is investigating anaerobic organochlorine bioremediation, identifying the essential nutrients transferred in microbial consortia, especially corrinoids.
Mabel Ting Wong, Ph.D. Student (Co-supervised with Emma Master)
Mabel's work focuses on the discovery of lignocellulose active enzymes through metagenomic analysis of moose and beaver digestive systems. Working under the supervision of Emma Master, she is using various omics techniques to identify new enzyme activities relevant to lignocellulose processing in anaerobic enrichments. Metagenome and metatranscriptome sequences are used to identify enzyme candidates for recombinant expression and biochemical characterization.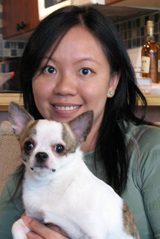 Minqing (Ivy) Yang, Ph.D. Student (Co-supervised with Grant Allen)
Investigating the cause of degranulation in the anaerobic treatment of pulp mill effluents through the correlation between the microbial and physical properties of granule and wastewater characteristics.
Postdoctoral Fellows and Research Associates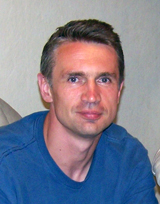 Torsten Meyer, Research Associate
Torsten is part of Elizabeth Edwards' research group and is working in the area of anaerobic digestion and lignocellulosic biomass biotransformation.
Staff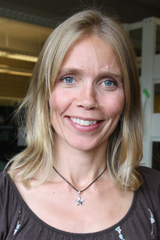 Line Lomheim, Lab Technician
Line performs remediation treatability tests using bioremediation technologies such as biostimulation and bioaugmentation.  She also works on experiments using chemical reduction as a remediation technology, and assists in helping students and researchers in BioZone with laboratory procedures.
Alumni
Students and Postdoctoral Fellows
Kirill Krivushin – Postdoctoral Fellow 2015
Sarah McRae – Master's Student 2015
Wenjing Qiao – Visiting Ph.D. Student 2015
Angelika Duffy – Lab Manager 2014
Shuiquan Tang – Ph.D. 2014
Melanie Duhamel – Assistant Director of BioZone 2014
Ahsan Islam – Ph.D. 2014
Cheryl Devine – Ph.D. 2013
Jine Jine Li – M.A.Sc. 2013
Christopher Tran – M.Sc. 2013
Robyn Goacher – Postdoctoral Fellow 2012 (Prof. of Niagara U Chemistry, adjunct Prof. with UofT ChemEng)
Kai Wei – M.A.Sc. 2012
Laura Hug – Ph.D. 2012
Alfredo Perez de la Mora – Postdoctoral Fellow 2012
Marie Manchester – M.A.Sc. 2012
Roya Gitiafroz – Ph.D. 2011
Anna Zila – M.Eng. 2011
Elanna Bester – Ph.D. 2010
Winnie Chan – M.A.Sc. 2009
Eve Moore – M.A.Sc. 2009
Ariel Grostern – Ph.D. 2009
Alison Waller – Ph.D. 2009
Allison Simmonds – M.A.Sc. 2007
Helen Vrionis – Postdoctoral Fellow 2008
Max Wong – M.A.Sc. 2008
Joyce Dinglasan – Ph.D. 2007
Monisha Nandi – M.A.Sc. 2006
Sandra P. Toquica-Diaz – M.A.Sc. 2006
Sandra Little – M.A.Sc. 2005
Melanie Duhamel – Ph.D. 2005
Ania Ulrich – Ph.D. 2004
Charles Whang – M.A.Sc. 2004
David Seepersad – M.A.Sc. 2003
Emmanuel Francois – M.A.Sc. 2002
Nick Mason – M.Eng. 2002
Stephan Wehr – M.A.Sc. 2001
Ed Lloyd – M. Eng. 2000
Ana Rezende – M. Eng. 1999
Siobhan Burland – M. Eng. 1998
Monica Ficker – M. Eng. 1997
Marit Nales – M.Sc. 1997
Other Past Lab Members
Michael Lacourt – Research Assistant 2012
Anna Zila – Research Assistant 2012
Sandra Dworatzek – Technician and Manager 1999-2002
Christina Heidorn – Research Assistant 2002-2003
Dr. Kaigu Mo – Research Associate 2001-2005
Dr. Dongyu Wang – Research Associate 2001-2005
Dingling Zhang – Research Assistant 2002-2004