People
Director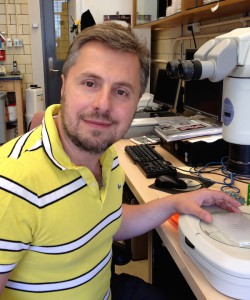 Alexei Savchenko, Ph.D., Associate Professor, University of Calgary alexei.savchenko AT ucalgary.ca
Prof. Alexei Savchenko led the lab for 10+ years until recently moving to the University of Calgary, where he remotely directs the lab.  Visit this page for more information on Prof. Savchenko's lab at University of Calgary.
Staff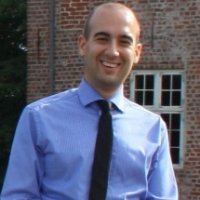 Peter Stogios, Ph.D., Senior Research Associate p.stogios AT utoronto.ca
Dr. Peter Stogios manages the day-to-day scientific affairs of the lab.  His main research interests lie in understanding the molecular basis of antibiotic resistance and antimicrobial drug discovery. As part of the Center for Structural Genomics of Infectious Diseases (CSGID, www.csgid.org), this project involves structure-function studies of a variety of bacterial enzymes that are involved in mediating resistance to the actions of antimicrobials, with the goal of gaining insights into therapeutic intervention.
Peter's roles are to coordinate target selection, 3D structure determination from x-ray diffraction data, analysis of protein 3D structures, design and implementation of biochemical follow-up, coordinating activities with collaborators and the greater biological community. Peter also performs maintenance of the lab's x-ray diffraction facility, and training of staff and students in crystallography.
Peter's academic history and experience can be found at: www.linkedin.com/in/peterjstogiosphd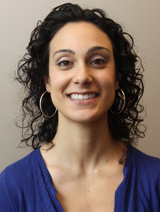 Rosa Di Leo, M.Sc., Research Technician rosad AT yahoo.com
Rosa's main responsibilities are to perform high-throughput cloning and expression/solubility testing for recombinant proteins in E. coli.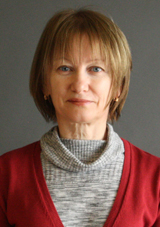 Elena Evdokimova, M.Sc., Research Technician el.evdokimova AT utoronto.ca
Elena focuses on the expression, purification and crystallization of proteins for the determination of their 3-D structure by x-ray crystallography.  Her targets of interest include potential industrial enzymes, effector proteins of pathogenic bacteria and proteins responsible for antiobiotic resistance.
Tatiana Skarina, M.Sc., Research Technician tanskarina AT gmail.com
Tatiana's expertise lies in the optimization of protein crystallization, a key step in obtaining high quality 3D structures using x-ray crystallography.  Her work focuses on the use of crystallization techniques and functional assays to help characterize effector proteins.
Other Members
 Andrew (Andy) Quaile, Ph.D., Research Associate andrew.quaile AT utoronto.ca
The remarkable abilities of bacterial effector protein's to mimic, modulate and co-opt diverse and complex host cell pathways makes identifying their target interactors and functional complexes one of the big challenges that must be overcome in order to fully understand their biological roles. The majority of Andrew's experience has been in the areas of proteomics and mass spectrometry, protein purification and identifying protein-protein and drug-protein interactions. His current research is focussed on identifying in-vitro functional partners of bacterial type 3 and 4 secretion system effectors using an affinity purification mass spectrometry (AP-MS) method.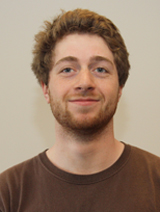 Dylan Valleau, B.Sc., Ph.D. Candidate dylan.valleau AT utoronto.ca
Dylan's research aims to elucidate how gram-negative bacterial pathogens are able to colonize their host through the injection of effector proteins into host cells. One of the primary targets of bacterial pathogens appears to be the host ubiquitin proteasome system (UPS), which orchestrates the posttranslational modification of target proteins, resulting in the covalent attachment of a small protein, ubiquitin, typically signaling for degradation of the target protein. The most common function hijacked by bacterial effectors is that of eukaryotic protein ubiquitin ligases (also known as E3 enzymes), which directly catalyze the addition of ubiquitin to targets. Dylan's task is to characterize the role of E3 ligase effectors from pathogenic E. coli, Salmonella, and Shigella, through a combination of in vitro and in vivo techniques, including co-immunoprecipitation and mass spectrometry, structural characterization, and expression analysis in human cell lines.
Amir Arellano Saab, M.Sc., Ph.D. Candidate (Department of Cell and Systems Biology, University of Toronto)  amir.arellano AT mail.utoronto.ca
Alumni
Christopher McChesney, McMaster University undergraduate co-op student
Joanna Sandoval, University of Toronto-Scarborough undergraduate co-op student
Zhiyu (Mandy) Xu, M.A.Sc. graduate
Monika Ignacak, Ph.D., Research Grant and Project Administrator
Alexandre Sapronov, B.A.Sc., IT Support
Mariya Morar, Ph.D., Research Associate
Amrit Kaur, Ph.D., Postdoctoral Fellow
Joshua Chun, McMaster University undergraduate co-op student
Hong Cui, M.Sc., Research Technician
Olga Egorova, B.Sc., Research Technician
Olena Onopriyenko, B.Sc., Research Technician
Xiaohui (Linda) Xu, M.Sc., Research Technician
Dasha Ravinesan, McMaster University undergraduate co-op student
Veronica Yim, M.Sc., Research Technician
Alexander Singer, Ph.D., Research Associate
Sanaullah Khan, Ph.D., Postdoctoral Fellow
Marina Kudrytska, M.Sc., Research Technician
Bin Wu, Ph.D., Research Associate
Micha Pennycooke-Brown, Research Technician
Jun Gu, Research Technician
Valerie Guido, Research Technician
Jennifer Guthrie, Research Technician