Alumni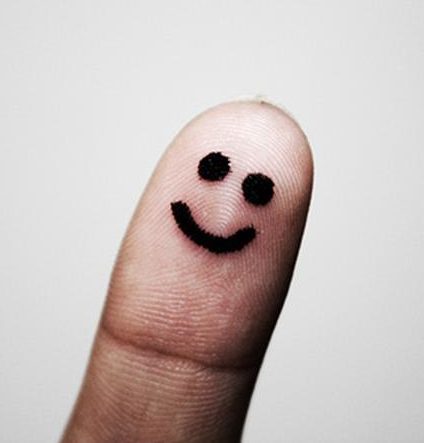 Greg Brown, Research Technician
Protein and enzyme production and characterization
Greg has an Hon. B.Sc. in Genetics from the University of Western Ontario. He has extensive experience in protein purification and characterization acquired in various labs at the University of Toronto and The Hospital for Sick Children where he established and managed the Embryonic Stem Cell Facility. Greg is currently working in the lab of Alexander Yakunin where he performs cloning, mutagenesis, enzyme screening and characterization in addition to general lab management.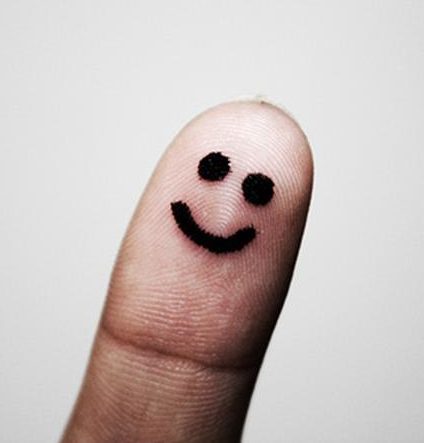 Natalia Beloglazova, Post-doctoral Fellow
Protein and enzyme production and characterization
Natalia received her PhD from the Institute of Chemical Biology in Novosibirsk, Russia. Her research is directed towards understanding the molecular mechanisms of the newly discovered CRISPR (Clustered Regularly Interspaced Short Palindromic Repeats) – based anti-viral defence system. She is primarily interested in CRISPR-associated (Cas) nuclease proteins from diverse organisms which participate in different stages of CRISPR interference. Currently she is focused on biochemical characterization and structural analysis of the main Cas proteins with the aim to elucidate their role in the CRISPR mechanism.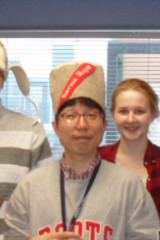 Jeong Chan Joo, Post-doctoral Fellow
Enzyme engineering for microbial production of value-added biochemicals
Jeong received his PhD from Seoul National University in 2011 and did one-year of postdoctoral research at Kwangwoon University in 2012. His research interests lie in functional improvement (e.g., thermostability, pH stability, stability in the presence organic solvent or radicals, cofactor/substrate specificity) of industrial enzymes using protein engineering based on sequence and structure information. He started postdoctoral research in September of 2012 under co-supervision by Professors Radhakrishnan Mahadevan and Alexander Yakunin. His current research project is rational engineering of substrate promiscuity of key enzymes in biosynthetic pathway for the production of biochemicals.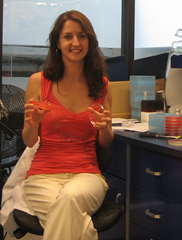 Ana Popovic, Research Technician
Protein and enzyme production and characterization
Ana completed her Hon. B.Sc. and M.Sc. in Biochemistry at the University of Toronto. During her undergraduate and graduate work, she worked in cell biology studying transmembrane ion channels, and in structural and phage biology, studying proteins in phage virion assembly. Ana is responsible for optimizing and conducting mostly agar-based enzymatic screens on lambda-ZAP and fosmid metagenomic libraries, and ultimately, through bioinformatic methods, identifying enzymes for environmental and industrial applications.
Anatoli Tchigvintsev, Research Technician
Protein and enzyme production and characterization
Anatoli received a M.Sc. degree in Biology from Ural State University, Russia in 1983. His work focuses on the biochemical characterization of new enzymes that have potential applications in biotechnology. Anatoli has also been working on screening metagenome libraries, fosmids and ZAP clones for new enzymes. The main goal of this part of the BEEM project is to identify novel esterases and glycosyl hydrolases.
Peter Chan, Graduate Student
Chao Chen, Post-Doctoral Fellow
Claudio Gonzalez, Post-Doctoral Fellow
Tran Hai, Post-Doctoral Fellow
Samvel Kochinyan, Research Technician
Bihter Korbeci, Summer Student
Yurij Kornyenko, Research Technician
Kate Kuznetsova, Graduate Student
Olga Litvinova, Post-Doctoral Fellow
Michael Proudfoot, Research Technician
Max Wong, Graduate Student
Hongyan Zheng, Post-Doctoral Fellow